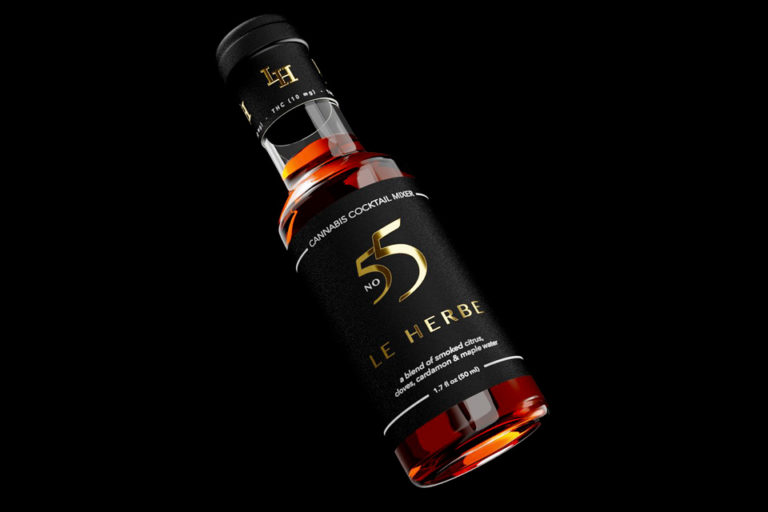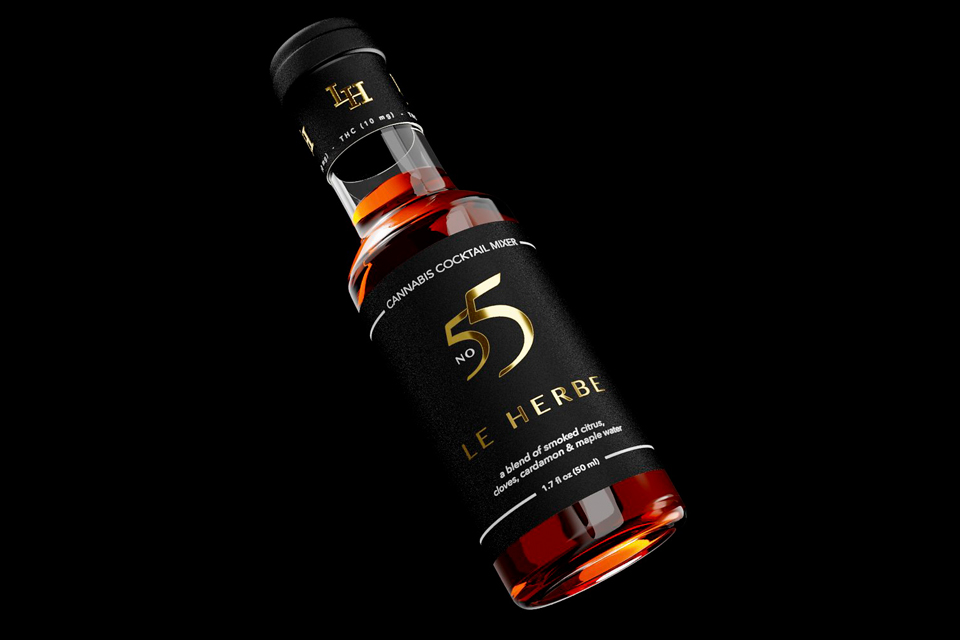 August 17, 2016
Despite our cannabis & cocktail pairings getting a lot of great feedback, not everyone has tried them yet. And we get it. Sort of. After all, sourcing the right ingredients (i.e.- buds) can sometimes prove to be quite the challenge, not to mention the requirement of getting your hands dirty
and making your own cannabis tincture. Sure, we've already provided you the recipe and a little light googling will turn up many more in no time, but not everyone's keen on cheffin' it up in the kitchen or behind the bar. And thankfully, now you don't have to.
Le Herbe, a premium cannabis beverage company based out of Seattle, Washington, has recently come up with a cannabis cocktail mixer that comes properly bottled with just the right amount of THC to buzz your little palette.
Called "Batch #55," this wildly heady mixer is a unique blend of smoked citrus, cloves, cardamom, maple water, and, of course, THC (10-50 mg per bottle, to be exact) and, according to their website, has "a warm, sweet, and aromatic taste that evokes the senses of barrel-aged cocktail with smoky notes and can be served as a shooter, on the rocks, or mixed with dark rum and/or bourbon."
Sounds good to us, and we're sure it sounds even better to all the craft cocktail mixologists tending bars around the country. As Le Herbe CEO Marc LaRoche puts it, "The great men and women who prepare these drinks want to add cannabis to their drink menu, but don't have the time or expertise to create cannabis formulations that taste good and function properly. We are more than happy to help out the craft cocktail scene because our cannabis cocktail mixer is all-natural, third party lab-tested for quality and safe to consume."
And while it definitely is "safe to consume," the company does advise some caution, recommending that bartenders (and budtenders?) start off with low doses and wait about 20-30 minutes after consumption to determine proper effects and measurements moving forward.
Le Herbe is also participating in a "420 Tour Across America" in an effort to discover the best craft mixologists in the country, but unfortunately that country is only limited to legal states, so if you do happen to live in one and just so happen to be out bartending and/or drinking, you very well might just come across them in person. Keep your eyes open. Or closed, which, if you drink enough of this stuff, shouldn't be a problem.